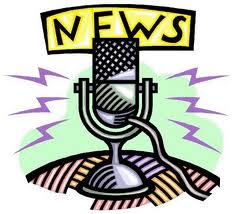 Read What the Media is Saying about MS....













************************************************************************
---
**Comcast News discusses Multiple Sclerosis
http://www.foxnews.com/opinion/2014/02/25/yes-have-ms-my-life-with-multiple-sclerosis/


**MS Invincibles Article
My Cognitive Reality-written by: Chris Noellert-Group LeaderThe cognitive effects of MS are often over looked and under discussed with our MS Doctors. For MS patients like me it's a good
news/bad news reality. Our brains aren't displayed with a cane, wheel chair or scooter.
Having invisible symptoms on the outside might make us feel and seem well "stuck on stupid" an MS term we use.A tolerable acceptance strategy I use is laughing instead of crying for myself. Often non-MS folks seem to nervously chime in with your laughter. Kind of like a Lucille Ball moment!

I had a Neuropschye evaluation last year. Boy was that a big pill to swallow! I felt like I was back in grade school knowing full well that I was failing the test! It was undeniably a pathetic episode for me!! Having been a smart person in my previous life(BMS-before MS) has brought my brain dysfunction right to the surface. That was a true test of my denial skills. I kept waiting for his unavoidable facial reaction.The Visual:

The Neuropschye standing up with all my evaluation papers in tow saying(in slow motion) "I think we're done here. Your
mental capacity is...well so... deteriorated"!! Making peace with that reality was very, very difficult
f
or me!
I decided in that moment that laughing instead of crying about myself will be my chosen coping method !
Screw everyone who doesn't understand what it's like to have your brain power slowly diminish!! At least when I do the on-line brain scramble games I'm by myself and can marinate in the reality of how things are changing for me.On a brighter side, I must remember that I'm not dying from MS. A problem free life is promised to no one! Everyone faces challenges in their life. (physical, emotional, medical, relationships, financial, etc) Looks like MS is the challenge I got! Why?
It must be that I had to learn this particular lesson. Imagine if you had no challenges in your life! No challenging experiences to learn from! Imagine if your spirit life form kept sending you back with the same issue to deal with?As someone who believes that in each lifetime you must learn how to handle certain challenges, I don't know but for me one lifetime of this MS torture is enough. Is this my new life form with MS because I didn't get the llesson the last time round?Who knows? My MS life is what it is!Maybe I should throw out of my "pity stew" and start over. You know, add the good ingredients this life has given to me.I'm privileged to learn that my perspective on my MS "Life Challenge" strikes a chord with other MSer's. I've spent a lot of time trying to rationalize my illness. This chosen perspective makes sense to me and has helped me to understand the "WHY?" factor. I've always felt that everything that happens in your life happens for a reason and a purpose. You just need to figure that out for yourself.What has helped me the most is starting my own local MS Support group last November. We call ourselves the MS Invincibles located in in Northern Nevada. Our members are all heroes in their own way. I wanted to create this support group that operated the attitude of "OK, now what?" after our MS diagnosis.How I developed my group format came from attending other MS local support group meetings over the past few years since I was diagnosed with MS in 2003. The reality was I found myself always
more depressed
when the meeting ended.
Here's the meeting scene:
MSer's
sitting around a large table discussing how their MS illness has ruined their life and about all the sacrifices they've had to make "Hi my name is ______ and I have MS. It was like attending a pity party...without any balloons! It was NOT OK with me to proceed in life with that kind of attitude. My attitude was more like "Yes I have this MS disease and now I want to move forward with my life please".

I'm very particular and guarded with the MS Invincibles group members. I made a pledge to only add memberswho are positive and ready to move on with their life! I have 28 full time members now who are fullycommitted to the principles of our group mission . I invite featured speakers to each monthly meeting. Thesepresenters all offer a valuable service to our members. No drug reps. pitching their medications are allowed! The speakers are representatives of companies who offer valuable MS services and resources that assist our members in living their best life with MS.I also created an MS Invincibles resource web site (msinvincibles.org) in January 2012. The site is easy to navigate through and is loaded with information links ranging in 28 MS topic categories. The site features information and answers to many MS questions.This is a chosen path for me. Helping others with MS! When I help others it gives me a responsibility to others and takes me out of my own MS box. I feel great about what I have created and knowing it helps other MSer's like me!
Jack Osborne Diagnosed With MS
http://www.people.com/people/artic
le/0,,20604748,00.html
Risk of Cancer Lower in MS Patients
http://www.medicalnewstoday.com/releases/246945.php
The Progression of MS Unaffected By Active Ingredient of Cannabis
http://www.medicalnewstoday.com/releases/246684.php
Jonah Chan - Final

Http://myelinrepair.org/documents/Jonah_Chan_Final.pdf
Marijuana May Relieve MS Symptoms
http://www.medicalnewstoday.com/articles/245424.php
Growth Factor In Stem Cell May Spur Recovery From MS
http://www.medicalnewstoday.com/releases/245660.php
Stem Cell Therapy Shows Prospects for Severe Neurological Diseases
http://www.medicalnewstoday.com/releases/246464.php