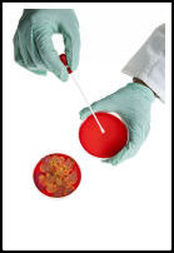 MS Research
Our future in dealing with MS is in the hands of research. Although a cure hasn't come to fruition, the past five years many milestones have been achieved to better understand this very complex disease. Part of the challenge deals with the fact that there are many variables in how MS manifests in patients. Finding a cure that reverses the damage MS caused in patients is one part of the cure. Preventing future MS cases through a vaccination antidote is the other goal.
Drug trials are on the rise yet the phases needed to obtain these trials are very time
consuming. For that reason time to market can take years for FDA approval.
In the mean time, many drugs have been introduced that deal with managing the side effects of MS
******************************************************************************************************************************
RESEARCH FEATURES
In small studies, people with progressive MS have had improvements in their disability when taking high-dose biotin. Now, a large clinical trial is testing the safety and efficacy of this B vitamin for progressive MS.
Biotin: A Promising Treatment for Progressive MS
MSAA's 2017 edition of the
MS Research Update
provides important new data on approved and experimental treatments for MS, and is a valuable resource to the entire MS community.
This comprehensive overview of the study results on many experimental treatments currently under investigation. Directions for future research are also presented in areas such as stem-cell research, biomarkers, genetic studies, and gut microbiota.
http://mymsaa.org/publications/msresearch-update-2017/
Dr. Daniel Kantor speaks with Dr. Douglas Jeffery at the American Academy of Neurology Event about
New Insights for Progressive forms of MS
with Tysabri,
Siponimod and
OCREVUS.
https://www.youtube.com/watch?v=m7CD53lg8GY
High Dose Simvastatin Improves Cognitive Function
A high daily dose of simvastatin improves multiple sclerosis patients' cognitive function, according to a new analysis of Phase 2 clinical trial results. The British team that did the research will start a study soon on whether simvastatin, which goes by the brand name Zocor and other labels, can also slow the progression of MS disability. The […]The post
High-dose Simvastatin Improves Cognitive Function in MS, New Analysis of Trial Results Reports
Siponimod Slows Progression of MS Disability

Phase 3 Clinical Trial Shows
Slows the progression of multiple sclerosis patients' disability, a Phase 3 clinical trial indicates.
The therapy reduced the risk of disability progression in patients with secondary progressive multiple sclerosis (
SPMS
) by 21 percent over three months, researchers said. At six months, the reduction was 26 percent, they said.
Researchers presented the findings of the Phase 3 EXPAND study (
NCT01665144
) in two poster sessions at the
American Academy of Neurology's annual meeting
in Boston, which ended today.
Siponimod
acts on two types of a protein called the sphingosine-1-phosphate receptor that is present on immune cells known as immune lymphocytes. By binding to the proteins, siponimod keeps lymphocytes in lymph tissue rather than entering the brain and spinal cord. This reduces inflammation. The proteins are also found on brain cells believed to contribute to SPMS.
https://multiplesclerosisnewstoday.com/2017/04/28/phase-3-trial-shows-siponimod-slows-progression-of-multiple-sclerosis-disability/
Magnetic Stimulation of the Brain May Aid Working Memory in MS Patients
Repeated magnetic stimulation of the brain may help to rebuild the brain's network in patients with multiple sclerosis (MS), leading to improved working memory, researchers reported. But more studies are necessary to confirm the procedure's safety and efficacy as a treatment for MS.
More: go to Research category page for full story
Working Memory Performance,
Brain Activation And Functional Connectivity In Patients With Multiple Sclerosis
" in the
Journal of Neurology, Neurosurgery, and Psychiatry
.
Repetitive Transcranial Magnet Stimulation (rTMS) is
approved by the U.S. Food and Drug Administration
(FDA) as a treatment for major
depression
. In this procedure, doctors place a device on the patient's scalp that sends electromagnet impulses to a specific area of the brain, thereby stimulating its activity. Previous studies have shown that rTMS significantly eases depression in MS patients.
Working memory refers to memory required for day-to-day tasks, such as making mental calculations.
The study included 17 MS patients and 11 healthy individuals, with no signs of impaired memory, to test whether rTMS, or a "sham" lower intensity version of this procedure, could also improve the working memory in MS patients. Participants considered at risk of seizures or with brain lesions in particular areas due to MS were excluded from the study.
Before and after the procedure, all participants were extensively analyzed with imaging and neuropsychological tests to assess their memory status. Each then received three sessions (baseline, real-rTMS and sham-rTMS). Activity in the stimulated area (a region in the prefrontal cortex, at the front of the brain) was assessed by a magnetic resonance (MR) scanner while participants completed a working memory task, so that researchers could measure activity during the task.
Results indicated that, while at baseline there were no differences between the groups, treatment with real-rTMS (but not sham-rTMS) improved working memory, brain activity and connectivity between the prefrontal cortex and other brain areas in MS patients, but not in healthy individuals.
Together, the findings suggest that rTMS induces changes in the efficiency of brain network in patients with MS, "shifting patients' brain function towards the healthy situation," the researchers wrote.
According to the authors, the results obtained imply that rTMS has a potential role in cognitive rehabilitation in MS patients, but they recognize that their study is limited by the small number of participants and the absence of clear cognitive problems between groups. Further studies are necessary to confirm these preliminary results and investigate whether rTMS is a safe and efficient way to improve day-to-day life for MS patients.
Working out with Multiple Sclerosis:
In this film from MS Get Involved, Kerrie Newton talks about her exercise regimen and how important it is to her. She explains that exercising each day allows her to be able to stand for short periods and how it makes her feel better emotionally and helps with battling fatigue. Discover how home exercise DVDs
https://mail.google.com/mail/u/0/#inbox/158876ea11ec1238
Multiple Sclerosis Rehabilitation


Dr. Elizabeth McDonald discusses the advances made in . Read our nine tips to help you self-manage your MS symptoms. Dr. McDonald talks about the problems MS patients face and how far rehabilitation has come and how it encompasses not just treatment for the symptoms but emotional support as well
https://multiplesclerosisnewstoday.com/social-clips/2016/10/14/advances-in-multiple-sclerosis-rehabilitation/?utm_source=Multiple+Sclerosis&utm_campaign=37debfd100-RSS_FRIDAY_EMAIL_CAMPAIGN&
Pre-HSCT Treatment May Make Stem Cell Transplants a Safer Option for MS Patients Scientists at have developed a method for stem cell transplants that may do away with the need for prior systematic treatment with chemotherapy or radiotherapy.
https://multiplesclerosisnewstoday.com/MS-Stem-Cell-Transplants-May-Become-Safer-with-Pre-HSCT-therapy-approach
MediciNova
Ibudilast trial recently reported that half of the 255 patients enrolled in a Phase 2b clinical trial (SPRINT-MS) exploring MN-166 (ibudilast) in progressive multiple sclerosis (MS) had completed the 96-week-long treatment.
127 Progressive MS Patients Finish Treatment in Phase 2 Study of Ibudilast, MediciNova Reports
Ibudilast
Potential Progressive MS Treatment
Approved for Fast Track Development by FDA
I
budilast's

anti-neuroinflammatory and neuroprotective actions have been demonstrated in preclinical and clinical studies, that were the basis for investigating its therapeutic utility in neurodegenerative diseases like progressive MS and amyotrophic lateral sclerosis, and in substance abuse and chronic neuropathic pain.
https://mail.google.com/m ail/u/0/#inbox
Autoimmune Diseases Like MS Can Be "Switched Off," The pioneering treatment requires that the patient's immune system be destroyed through chemotherapy before the stem cells are transplanted. The immune system is then restored through the harvested stem cells, which are infused into patient's blood. Since these cells are at an early stage, they are free of the defects that trigger MS.


http://multiplesclerosisnewstoday.com/2014/09/04/autoimmune-diseases-like-ms-can-be-switched-off-according-to-bristol-scientists/
Tiziana Life Sciences, plc
a biotechnology company specializing in drugs to treat immunological and oncological diseases, recently announced its intent to further develop foralumab, a fully human monoclonal antibody targeting the CD3 receptor. This approach, aiming to modulate the immune T cell response and achieve immuno suppression, is well-validated and has the potential to treat multiple sclerosis (MS).
http://www.londonstockexchange.com/exchange/news/market-news/market-news detail/TILS/12652853.html

New Approach to Repairing Myelin Damaged by MS
Scientists have uncovered a new approach to stimulating the body's own resident stem cells to repair nerve-insulating myelin, which is damaged by MS. By blocking a molecule present in specific stem cells, they were
able to stimulate myelin repair and some recovery in mice with an MS-like disease.
http://www.nationalmssociety.org/About-the-Society/News/National-MS-Society-Supported-Researchers-Report-E
MORE Research Happening
Could Genentech's Ocrelizumab become the first effective Primary Progressive MS therapy?Genentech announced a pivotal Phase III clinical trial (ORATORIO) assessing its investigational therapy ocrelizumab as a treatment for patients with primary progressive multiple sclerosis (PPMS).
http://multiplesclerosisnewstoday.com/2015/09/29/genentechs-ocrelizumab-become-first-effective-primary-progressive-ms-therapy/
Researchers found
that a protein called pleiotrophin (PTN), seemed to be associated with remyelination in the mouse brains, suggesting that it may inactivate PTPRZ. When studied in vitro (in a dish), oligodendrocytes treated with PTN turned into a form that creates new myelin.
http://multiplesclerosisnewstoday.com/2015/09/07/new-study-unravels-myelin-repaired-may-suggest-new-ms-treatments/
New Study Evaluates The Role of MRI in Monitoring MS Progression
A new study
, published July 17th in the journal
Public Library of Science (PLoS) One,
evaluated whether imaging techniques can be used to track neurological damage in people with MS. The study also sought to understand whether people with different MS durations have different types of lesions.
http://multiplesclerosisnewstoday.com/2015/07/22/new-study-evaluates-imaging-in-ms/
New Drug Shows Promise for MS
Early trial results indicate treatment can repair nerve damage. Now for the first time, researchers show evidence of repair of damaged myelin in the human brain, with the drug trial of anti-LINGO-1. Half of the MS patients involved in the study people were treated with the drug saw a return to normal or near normal function, compared with 26 percent of patients who received the placebo, the researchers found.
http://www.webmd.com/multiple-sclerosis/news/20150414/new-drug-shows-promise-for-ms?page=2
Ocrelizumab
Companies:
Genentech and Roche Pharma AG
Interim Results Reported from Clinical Trial of Stem Cell Transplantation in People with Relapsing-Remitting MS
http://www.nationalmssociety.org/About-the-Society/News/Interim-Results-Reported-from-Clinical-Trial-of-St
MS RESEARCH ROUNDUP
More Stem Cell Transplant Results
Less MS in Women With Ulcer-Causing Bacteria
Research Drives Biotech Boom
http://www.msdiscovery.org/news/news_briefs/16486-ms-research-roundup-january-22-2015
A New Way to Analyze MRI May Predict MS Progression
Researchers found that comparing the levels of two molecules in the brain detected with a form of MRI scanning was able to reliably predict MS progression. This may be useful for tracking treatment benefits in clinical trials aimed at protecting the nervous system from damage.
Researchers found that comparing the levels of two molecules in the brain detected with a form of MRI scanning was able to reliably predict MS progression in two independent groups of people with MS. With further study, this may be a useful tool for tracking the benefits of potential treatments in clinical trials aimed at protecting the nervous system from damage. Sara Llufriu, MD, PhD (Institut d'Investigacions Biomèdiques August Pi i Sunyer, Barcelona, Spain) and Daniel Pelletier, MD (Yale University) and colleagues from the University of California-San Francisco report on the study in JAMA Neurology Dr. Pelletier was supported during this study by a Harry Weaver Neuroscience Fellowship from the National MS Society. (
2014;71(7):840-847
).
Background:
MS involves immune-system attacks on the brain and spinal cord, damaging nerve fiber-insulating myelin and nerve fibers themselves. There is currently no way to predict whether a person's MS will progress over time, and also no good way of detecting MS progression without waiting potentially years for clinical signs of disability to appear. Finding ways to reliably predict progression would better inform treatment decisions early on in the disease course, and also provide important tools for shortening the time it takes to determine whether investigational treatments in clinical trials are slowing or stopping progression.
Magnetic resonance imaging (MRI) can pinpoint MS immune activity in the brain, but they aren't specific enough at helping doctors to track the damage that occurs as MS progresses or to help predict who will experience long-term disability. Research on other methods of detecting signs of progression, such as brain atrophy (shrinkage), is ongoing to improve the ability to detect and predict MS progression in non-invasive ways.
A method called magnetic resonance spectroscopy uses magnetic resonance technology to analyze the chemical components of the brain, and creates a graphic display showing the amount of specific molecules detected. One molecule of interest is NAA (N-acetyl-aspartate), which is found largely in nerve fibers (axons). Lower than usual levels of NAA are thought to reflect axonal damage in the brain. Another is myo-inositol (mI), a molecule derived from astrocytes, star-shaped brain cells known for supporting the brain's structure which are also responsible for scarring in MS brain lesions. This team tested the idea that creating a ratio of the levels of these two molecules – reflecting both nervous system damage and increases in astrocytes – would correlate with MS progression.
The Study:
The team first completed a preliminary study of 59 people with MS and 43 controls without MS, and then replicated the study in another set of 220 people with MS. They obtained NAA, mI and myelin water fraction data. Participants were evaluated using clinical measures of disease progression and imaging assessments of brain volume changes annually for four years.
In both the preliminary and replication studies, the ratio of mI to NAA was predictive of disease progression – both in terms of clinical examinations and in terms of imaging measures of brain volume loss. This suggests that the damage and astrocyte activity compared with this ratio is relevant to factors that underlie disease progression. Although the differences in levels of the molecules was deemed too variable between patients to make this a useful tool to predict any individual's future disease course, with further study, this ratio may be a useful tool for tracking the benefits of potential treatments in clinical trials aimed at protecting the nervous system from damage.
Conclusion:
"Altogether, this study constitutes an impressive piece of research…," commented MS imaging expert David H. Miller, MD (University College London Institute of Neurology, London) in an accompanying editorial. "The study findings are of special significance in the ongoing search for robust predictors of long-term MS progression."
Researchers Use Skin Cells from People with Primary-Progressive MS to Induce Myelin Repair in Mice
August 4, 2014
A team of researchers has derived stem cells from the skin of people with primary-progressive MS, and induced them to become myelin-making cells, using a strategy that speeds up this process compared with previous studies. The cells repaired myelin (the insulating material that surrounds nerve fibers and which is damaged in MS) when transplanted into mice. Although the safety and potential of these cells for treating people remains to be seen, this study furthers the development of a strategy in the exciting field of cell therapy as it applies to MS. Panagiotis Douvaras, PhD, and Valentina Fossati, PhD (The New York Stem Cell Foundation Research Institute) and colleagues report their findings in
Stem Cell Reports
(
2014; 3:1–10
) The study was funded by the New York Stem Cell Foundation and the Leona M. and Harry B. Helmsley Charitable Trust, among others.
Background:
There is exciting progress being made through innovative research related to the potential of many types of stem cells both for slowing MS disease activity and for repairing damage to the nervous system. At present, there are no approved stem cell therapies for MS. Stem cell therapy is in the experimental stage, and it's important for people to have the best available information to understand this exciting area of research and make decisions related to this complex issue.
In 2013, team co-funded by the National MS Society transplanted stem cells derived from human skin into the brains of mice with a disorder that prevents them from growing new myelin. They found that the transplanted cells developed into oligodendrocytes, myelin-making cells, which then formed new myelin quickly and efficiently.
The Study:
The New York team derived stem cells via biopsy from the skin of four people with primary-progressive MS. They isolated the cells in the laboratory and used a special strategy to induce them into becoming oligodendrocytes. The strategy took 75 days, which is faster than some previously reported studies. . The team then transplanted these cells into mice with a disorder that prevents them from growing new myelin. The cells formed new myelin around nerve fibers in these mice.
Conclusion:
Although this was a mouse study and the safety and potential of these cells for treating people remains to be seen, this research contributes knowledge to the future development of a possible stem cell strategy in in MS. With the urgent need for more effective treatments for MS, particularly for those with more progressive forms of the disease, the potential of all types of cell therapies must be explored.
The National MS Society is currently supporting 12 research projects exploring various types of stem cells, including cells derived from bone marrow, fat and skin, and has supported 70 stem cell studies over the past 10 years.
http://www.nationalmssociety.org/About-the-Society/News/Researchers-Use-Skin-Cells-from-People-with-Primar

New Kind of Therapy Shows Promise in MS Patients
Approach may shield patients' immune systems to allow safer treatment.
A new therapy for
multiple sclerosis
that teaches the body to recognize and then ignore its own nerve tissue appears to be safe and well-tolerated in humans, a small new study shows.
If larger studies prove the technique can slow or stop the disease, the therapy would be a completely new way to treat
autoimmune diseases
such as multiple sclerosis (MS) and
type 1 diabetes
.
Most treatments for MS and other autoimmune diseases work by broadly suppressing immune function, leaving patients vulnerable to infections and cancers.
http://www.webmd.com/multiple-sclerosis/news/20130605/new-kind-of-therapy-shows-early-promise-in-ms-patients?ecd=wnl_mls_013114&ctr=wnl-mls-013114_ld-stry_1&mb=


Lumosity is uncovering the secrets of brain performance — with a little help from our friends.
The Human Cognition Project
is a groundbreaking research effort to bring together a network of scientists from 25 of the top neuroscience programs in the world, including Stanford, Berkeley and Harvard. Our goal is to use Lumosity as a platform for learning about cognitive enhancement and brain performance. With the help of these researchers, we are conducting over 3 dozen research projects — both i
n
the lab and virtually — to make the most effective cognitive training programs in the world
.
http://www.lumosity.com/blog/lumosity-introduces-human-cognition-project/
Request to Study Sativex for MS Spasticity in US
Exciting New Treatment to Watch For...
***Neuroplasticity
Treatment
***
What is it?
Neuroplasticity pertains to the nerves and/or brain and plastic - mold-able or changeable in structure. The term refers to changes in neural pathways and synapses which are due to changes in behavior, environment and neural processes, as well as changes resulting from bodily injury Neuroplasticity has replaced the formerly-held position that the brain is a physiologically static organ, and explores how and in which ways the brain changes through-out life
http://en.wikipedia.org/wiki/Neuroplasticit
y
Phase 3 Trial for Sativex,
GW Pharma has submitted a phase III investigational new drug (IND) application with the US FDA to conduct a pivotal Sativex efficacy and safety clinical program to treat spasticity due to MS.
Sativex, which has already been undergoing phase III program in the US as a treatment for Cancer pain, is currently approved in 22 countries outside the US as a treatment for MS spasticity.
GW's licensing partner for Sativex, Otsuka Pharma, will carry out the planned US Phase III program and will provide the required funding for the study.
The pharma firm has sought the FDA response on the important features of the proposed single Phase III trial protocol as part of its MS spasticity IND application, which will be integrated to finalize the protocol design.It is anticipated that the Phase III trial will begin in 2014.
Currently, both pharma companies are undertaking a phase III clinical trial study for Sativex in cancer pain and results from two pivotal phase III trials are expected next year.
GW CEO Justin Gover said that the new phase III IND provides the opportunity to widen the future US market potential for Sativex to include MS spasticity.
Composed mainly of two cannabinoids including CBD (cannabidiol,) and THC (delta 9 tetrahydrocannabinol), Sativex is administered as a metered dose oro-mucosal spray.
Grant Will Help Researchers Explore MS Origins
A $1.3 million grant from the National Institute of Neurological Disorders and Stroke could help Houston Methodist scientists better understand how the body's own immune system drives MS.
The five-year project will be led by Todd Eagar, Ph.D., an immunologist in the Department of Pathology and Genomic Medicine at Houston Methodist Hospital. Eagar is also the associate medical director of the Histocompatibility and Transplant Immunology program.
Using a model of multiple sclerosis (MS), Eagar's group will examine how two important cellular systems spur the development of MS. Eagar will also look at how these two systems affect the behavior of T and B cells, immune system stalwarts that in MS become inflammation-causing, autoimmune culprits of brain cell degeneration.
Past studies by Eagar and others suggest that dismantling either the Notch signaling pathway or a protein complex called gamma secretase can decrease the severity of MS symptoms in animal models. Notch is used by most cells, including T and B cells, for cell-cell communication. Gamma secretase turns on Notch. Eagar believes Notch may be at least partly responsible for T and B cell malfunction, and that suppressing gamma secretase -- thereby preventing Notch from being switched on -- might be the key to limiting MS-related damage.
"We think gamma secretase is important for T and B cells to talk to each other," Eagar said. "This project will look at how the interactions between T and B cells promote inflammation. We are very interested in how we can use drugs like gamma secretase inhibitors to suppress the immune system during phases of inflammation."
The present NIH-funded project will also help the scientists determine whether Notch and gamma secretase may be adequate drug targets in future human clinical trials.
[go to top]
Progress and Challenges in MS research – Reflections on ECTRIMS 2013
Why did 8,000 MS scientists and physicians travel thousands of miles and devote a week outside of their labs and offices to attend the 2013 ECTRIMS meeting that just took place in Copenhagen? The bottom line is that connecting with other scientists to share ideas, communicate new findings and even learn what's not working is the lifeblood of science and it's what stimulates faster progress. Meetings like this are vital to spurring new approaches and uncovering promising leads – more about that later.
During the week attendees heard about cutting-edge research that addresses virtually every aspect of the challenge to stop MS in its tracks, restore function, and end MS forever. My National MS Society colleagues blogged on some of the exciting progress toward protecting and repairing the nervous system, maximizing rehabilitation and exercise therapy, and discovering risk factors that may worsen MS or increase the likelihood of developing it. And scientist/journalist and person living with MS, Dr. Julie Stachowiak, shared personal reflections on new research about children in MS families, teens with MS, driving, exercise, shared decision making, and some emotional issues that can occur in people with MS.
http://www.msconnection.org/Blog
New Kind of Therapy Shows Promise in MS Patients
Approach may shield patients' immune systems
to allow safer treatment,
study suggests
.
http://www.webmd.com/multiple-sclerosis/news/20130605/new-kind-of-therapy-shows-early-promise-in-ms-patients?ecd=wnl_mls_100413&ctr=wnl-mls-100413_ld-stry_1&mb=
B
rain, Cognitive Reserve Protect Against Mental Decline in MS
On June 26, 2013 An international team of researchers from the U.S. and Italy have found that differences in some of the brain's physical characteristics and in how individuals utilize the brain each can protect against cognitive decline in multiple sclerosis. The research effort sought to discover why some individuals with MS experience significant cognitive decline while others may experience considerable disease progression without cognitive decline.
The study looked at what is termed "brain reserve" — usually defined as maximum brain volume and number of neurons, both primarily inherited characteristics. Cognitive reserve, on the other hand, is sometimes thought of as the "software" to the physical brain's "hardware," and has to do with optimally putting the brain's resources to work through life experiences such as education and challenging work and leisure. "Our research interests focus on why many people with MS suffer cognitive impairment, while others with MS withstand considerable disease progression without cognitive decline," said study co-author John DeLuca, Ph.D. "With our colleagues in Milan, we explore factors associated with lack of cognitive decline despite marked changes on imaging studies." In this study, 62 patients with MS (41 relapsing-remitting MS, 21 secondary progressive MS) had MRIs to estimate brain reserve and disease burden. Early-life cognitive leisure was measured as a source of cognitive reserve. Cognitive status was measured with tasks of cognitive efficiency and memory.
James Sumowski, Ph.D., principal author on the study, said, "We demonstrated for the first time that larger maximal lifetime brain growth (which is heritable) and early life mental stimulation (e.g., reading, games, hobbies) independently and deferentially protect against cognitive decline in MS. "That is, genetics and life experience independently protect against cognitive decline in persons with MS." The finding that intellectual enrichment conveys a protective effect in MS has been suggested in early research.
New Kind of Therapy Shows Promise in MS PatientsApproach may shield patients' immune systems to allow safer treatment.
A new therapy for
multiple sclerosis
that teaches the body to recognize and then ignore its own nerve tissue appears to be safe and well-tolerated in humans, a small new study shows.
http://www.webmd.com/multiple-sclerosis/news/20130605/new-kind-of-therapy-shows-early-promise-in-ms-patients?page=2Top 10 facts about Clinical Trials:
http://www.huffingtonpost.com/tory-zellick/clinical-trials_b_2389864.html
Hormones in patients with MS
There have been a few studies on those men and women with MS and sex hormones. This post is going into depth on the topic of the research done with sex hormones in women (BIO-identical hormones are exactly same shape hormone as what your body produces. However, synthetic hormones are a slightly different molecular shape and therefore function).
First Men have DHEA- converts-> Testosterone and a little estrogen they also have progesterone. Both sexes need adequate Thyroid, Insulin, etc. Testosterone should be much higher than estrogens in healthy males
Women have DHEA- converts-> to Testosterone -> estrogen & they also have progesterone.
There are over 30 types of estrogen but primarily you hear about 3. More Testosterone is converted in the female and goes to estrone -converts-> estradiol (aka oestradiol) -> estriol (GOOD anticancer estrogen)
Progesterone and estriol are very high in pregnancy...some MS women seem to do better during pregnancy which has led to some of the sex hormone studies on those with MS. For more of the study
http://www.ncbi.nlm.nih.gov/pubmed/19660660
Update on MS Society Funded Research 3.20.13
o
Re-myelination
: Last week the
Wall Street Journal
published
Research Offers New Hope for Multiple Sclerosis
about Dr. Steven Goldman's research on cell reprogramming. In this study, scientists converted human skin cells into brain cells and used them to treat mice with myelin disorders. The National MS Society has been funding Dr. Goldman's work for 15 years and we are currently funding this groundbreaking stem cell project.
o
Obesity & MS
: Annette Langer-Gould, MD, PhD and colleagues (Kaiser Permanente of Southern California, Pasadena) reported in
Neurology
that being overweight or obese was associated with an increased risk of developing MS or clinically isolated syndrome (CIS) in girls, in a study that compared 75 children or teens with MS or CIS with the health records of more than 900,000 healthy children or teens. This finding, if confirmed, opens up the possibility that reducing obesity could reduce some risk of MS in girls. Dr. Langer-Gould is one of the presenters at our MS Research Forum.
o
International Progressive MS Collaborative
: Dr. Tim Coetzee attended the first scientific conference of the new International Progressive MS Collaborative in Milan last week. 180 scientists from around the world attended. They discussed the importance of finding the most appropriate animal model for this research; drug targets and current therapies that may apply to progressive MS; clinical trials; and rehabilitation and symptom management. There was great enthusiasm amongst the 180 scientists from around the world who attended this meeting because this broad continuum of topics wouldn't typically be discussed together.
Nat'l MS Society
Just a few short years ago, there was little belief that nervous system repair was even possible. Through the Society's tireless efforts and multi-million dollar funding, there is not just belief, but a whole new field that has emerged to pursue strategies to repair the nervous system and restore function to people with MS.Potential cell therapies are now in clinical trials, and creative new rehabilitation strategies
and symptom management techniques are being explored to maximize abilities and to treat troubling symptoms.But more must be done to give back what has been lost. Here's how:*We must better understand how nerves and myelin work normally, and stimulate repair*We must aggressively pursue clinical trials of new cell therapies and other therapeutic approachesto rebuild the nervous system.
Recruiting Trial ParticipantsHopkins University, Baltimore) and the study is funded by a research grant from the National MS Society.
MS Investigators Recruiting for Study of Daclizumab HYP Delivered in Prefilled Syringe
Summary: Investigators worldwide are recruiting 100 people with relapsing-remitting MS for a study testing the
use of a prefilled syringe to administer monthly under the skin injections of the experimental therapy daclizumab
high yield process (DAC HYP). Specifically, the study is looking at the immune response that is stimulated by this
delivery method, and how the drug is absorbed in the body. This study – also called the OBSERVE study – is
being sponsored by Biogen Idec and Abbott Biotherapeutics.
Recruiting for a Nationwide Study of an Investigational New Treatment for Spasticity
Summary: Investigators nationwide are recruiting 200 people with any type of MS for a study comparing several
doses of an investigational study drug, arbaclofen placarbil (AP), which is similar to a currently approved
medication, baclofen, with inactive placebo. The study is funded by XenoPort,
Investigators at the University of Washington, Seattle, are recruiting 108 people with all types of MS or spinal cord
injury nationwide for a study comparing the effects on depression of two telephone-coordinated exercise
programs. The study, also called the inMotion study, is funded by the National Institutes on Disability and
Rehabilitation Research.
Pain Study Recruiting People with MS Nationwide
Summary: Investigators nationwide are recruiting 400 people with secondary-progressive MS or relapsing-
remitting MS to compare the effectiveness of three doses of the oral drug AVP-923 (Nuedexta®,
dextromethorphan hydrobromide and quinidine sulfate, Avanir Pharmaceuticals) or inactive placebo in reducing
central neuropathic pain. The study is funded by Avanir Pharmaceuticals.
Investigators Recruiting for Studies Comparing Ocrelizumab to Rebif® in People with Relapsing M
S
Summary: Investigators worldwide are recruiting a total of 1600 people with relapsing MS
(http://www.nationalmssociety.org/about-multiple-sclerosis/relapsing-ms/index.aspx) for two phase III studies
comparing the effectiveness of intravenous ocrelizumab (Genentech) versus Rebif® (interferon beta-1a, EMD
Serono & Pfizer). Ocrelizumab, an experimental therapy, is also being tested in primary-progressive MS
(http://www.nationalmssociety.org/news/news-detail/index.aspx?nid=5797). The study is funded by
F. Hoffmann-La Roche Ltd.
**New Study Results "Nrf2 Activators: A Novel Strategy To Promote Oligodendrocyte Survival In Multiple Sclerosis?"J. Lim, S. van der Pol, J. Drexhage, E. de Vries, J. van Horssen (Amsterdam, NL)
(Editors Note: An oligodendrocyte is a type of brain cell. For more information, read: http://en.wikipedia.org/wiki/Oligodendrocyte)
Objectives:
To investigate the potential of different Nrf2 activators to boost antioxidant enzyme expression in oligodendrocytes and protect them from reactive oxygen species (ROS)-mediated cell death.
Background:
Oligodendrocyte damage and loss are key features of Multiple Sclerosis (MS) pathology and oligodendrocytes are particularly vulnerable to ROS-induced oxidative damage and cell death. Hence, a potential therapeutic strategy to protect these cells from ROS-mediated damage is urgently needed. To date, several compounds, including fumurate derivative BG-12, tert-Butylhydroquinone (tBHQ), sulforaphane (SFN) and protandim have potential anti-inflammatory and neuroprotective properties.
These compounds are thought to exert their protective function via activation of the nuclear-factor-E2-related factor-2 (Nrf2) transcriptional pathway, which is involved in the production of antioxidant enzymes necessary for oxidative stress defense. We postulate that distinct Nrf2
activators boost antioxidant enzyme production in oligodendrocytes and limit ROS-mediated oligodendrocyte cell death.
Methods: Primary rat oligodendrocytes and rat and human oligodendrocyte cell lines were treated with different concentrations of BG-12, tBHQ, SFN and protandim. Next, we analyzed the expression of Nrf2-mediated antioxidant enzymes by PCR and Western blot techniques. To study the beneficial effects of the different Nrf2 activators, we first incubated the oligodendrocytes with Nrf2 activators and subsequently exposed them to various concentrations of hydrogen peroxide and measured oligodendrocyte cell survival.
Results:
1. BG-12, tBHQ, SFN and protandim are well-tolerated and strongly induce Nrf2-driven antioxidant enzyme production in oligodendrocytes, with protandim showing the most potent induction.
2. Nrf2 activators are able to protect oligodendrocytes against ROS-induced cytotoxicity.
Conclusions: Our findings indicate that several Nrf2 activators are able to significantly increase antioxidant enzyme production in oligodendrocytes. Interestingly, protandim, a dietary supplement consisting of herbal ingredients, was the most potent inducer and therefore may be the most suited as a therapeutic strategy. Importantly, Nrf2-mediated antioxidant enzyme expression in oligodendrocytes resulted in enhanced oligodendrocyte survival during an oxidative attack.
(See the original document here: http://registration.akm.ch/einsicht.php?XNABSTRACT_ID=137548&XNSPRACHE_ID=2&XNKONGRESS_ID=150&XNMASKEN_ID=900)
Nrf2 - The Master Regulator
Nrf2 fights oxidative stress.
Nrf2 helps the body regulate at peak efficiency.
Nrf2, a protein messenger that binds itself to DNA, is the master regulator of the body's aging process and is critical in the fight against oxidative stress.
Nrf2 communicates with cells, instructing them to do what they're already designed to do. When activated, Nrf2 enters the nucleus of a cell and up-regulates "survival genes," genes that enable cells to survive in the face of stress from free radicals and other oxidants, and down-regulates other genes that promote inflammation and fibrosis to help the body
Evidence that Chlamydia pneumoniae has a causal association with Multiple Sclerosis:
C pneumoniae
is known to patchily parasitize the cells which line small blood-vessels, causing episodes of vasculitis. This is a local inflammatory process characterised by tiny punctures in the vessel walls and leakage of blood-components into the surrounding tissue space. It can be visualized directly in the retinal veins, where the vessels appear to be coated with a thin greyish sheath. This sheath is comprised of T lymphocytes. A very similar pathology takes place in the brain in early MS. The association between sheathing of retinal veins and MS was first made in 1944. The anatomical distribution of lesions within the brain in MS is often centred on small veins; elongated plaques may follow the sinuous curves of the vessels they surround. [Esiri MM, ed.
Oppenheimer's Diagnostic Neuropathology
, 2nd edition, 1996 Blackwell: 256-9.] Vasculitic phemomena were recognised surprisingly early: in 1873 Rindfleisch commented: "If one looks carefully at freshly altered parts of the white matter in the brain, one sees with the naked eye a red point or line in the middle of each individual focus, the transversely or obliquely cut lumen of a small vessel engorged with blood. . . All vessels running inside the foci, but also that traverse the immediately surrounding but still intact parenchyma are in a state of chronic inflammation." Rindfleisch had recognized, over 130 years ago, that inflammation of small vessels —
vasculitis
— precedes neural damage.
The epidemiology of MS has been well studied in the Faroe Islands, where MS was unknown until the Second World War. It suggests a communicable factor acquired in early adolescence, starting at about the age of 11. [Kurtzke JF, Heltberg A. Multiple sclerosis in the Faroe Islands: an epitome.
J Clin Epidemiol.
2001 Jan;54(1):1-22.] This is the age when seroconversion to
C pneumoniae
often begins. Two other organisms posited to initiate MS - Human Herpes Virus 6 and the Epstein-Barr virus - would seem unlikely candidates when this evidence is considered. HHV-6 is acquired by almost all individuals by the age of three. Seroconversion to the Epstein-Barr virus occurs in two peaks; one in very young children and the second in later adolescence and adulthood. Furthermore, Kurtzke's Faroese data suggest an agent which caused outbreaks at 13 year intervals: EBV, due to its close and personal mode of spread, rarely causes outbreaks. The agent which caused MS in the Faroese seemed to be rather ineffectively spread; this is consistent with infection caused by
C pneumoniae
, which is known to be inefficiently transmitted and thus causes patchy outbreaks. In 2000 there were areas of the Faroes free of MS. [Kurtzke JF. Multiple sclerosis in time and space - geographic clues to cause.
J Neurovirol.
2000;6 Suppl 2:S134-40.] Niki and Kishimoto, with regard to
C pneumoniae
outbreaks, note that 'transmission occurs only after repeated and close contact. Small outbreaks may occur in households and schools where persons have prolonged close contact. Unlike acute viral infections, it may spread slowly.' [Niki Y, Kishimoto T. Epidemiology of intracellular pathogens.
Clin Microbiol Infect.
1996 Mar;1 Suppl 1:S11-S13.] In an urban environment the situation is different from that of island populations:
C pneumoniae
is ubiquitous; infection is endemic and outbreaks are correspondingly difficult to delineate.
(read more)
http://www.davidwheldon.co.uk/ms-treatment1.html
"Living Well with MS"
Now Available Online
http://www.nationalmssociety.org/chapters/cal/programs-
services/healthy-
living/living-well-with-ms/index.aspx
The Chapter's popular 12-week Living Well with MS course is now being offered virtually or anyone who is living
well with multiple sclerosis and wants to continue to enhance their overall health and well-being. Each week,
participants gain access to a new highlyinteractive module that will offers the tools and knowledge needed to help
diminish the effects of MS and build a personal plan:
· Develop a healthy eating & exercise program
· Learn lifestyle strategies to better manage MS & its symptoms
· Connect with others in a comfortable environment
· Gain access to MS health experts
Become more knowledgable and confident about your future.
Fall session begins in October.
Visit
www.livingwellwithMS.com
or contact
Julia Santiago
at
310.479.4456 x66123
to learn more
New Studies Focus on Vitamin D and MS
http://www.nationalmssociety.org/news/news-detail/index.aspx?nid=670
Researchers Suggest Immune B Cells from People with MS May Produce
Substances That Are Toxic to Brain Cells
http://www.nationalmssociety.org/news/news-detail/index.aspx?nid=6637
Investigators Recruiting for Study of Ofatumumab in RRMS
http://nationalmssociety.org/news/news-detail/index.aspx?nid=6721
Ampyra to Address Risk of Seizure in Those with Reduced Kidney Function
http://nationalmssociety.org/news/news-detail/index.aspx?nid=6659
Promising Upcoming MS Drugs (2012)
*BG-12 -Pill
http://www.biogenidec.com/press_release_details.aspx?ID=5981&ReqId=1619878
*Teriflunomide-Pill
http://www.msrc.co.uk/index.cfm/fuseaction/show/pageid/2933/
*Compath-Infusion
http://www.bloomberg.com/news/2010-10-14/genzyme-s-campath-helps-
multiple-
sclerosis-patients-at-5-years.html
Domestic (by state), International
http://www.nationalmssociety.org
http://nationalmssociety.org/news/news-detail/index.aspx?nid=6584
http://www.msif.org/docs/MSinFocusIssue17EN.pdf
Rocky Mountain MS Center
http://www.mscenter.org/
http://www.mscenter.org/contact-us/maps-a-directions/
Clinical Trials
www.clinicalresearch.com
Mayo Clinic
http://www.mayoclinic.com
Myelin Repair Foundation
http://www.myelinrepair.org
Pipeline Review
http://www.pipelinereview.com
Synthetic Biologics
http://syntheticbiology.org
Medscape
http://www.medscape.com
All About Multiple Sclerosis
http://www.mult-sclerosis.org/
National Library of Medicine
http://www.nlm.nih.gov
World of MS - Research
www.msif.org
Multiple Sclerosis Lifeline
http://mslifelines.com
Cure Brain Disease
http://www.curebraindisease.org
Neurological Institute to Mellen Center
http://www.ccf.org
Turn First
http://www.turnfirst.org
WebMD - Symptom Checker
http://symptoms.webmd.com/
Jonah Chan - Final
http://myelinrepair.org/documents/Jonah Chan Final.pdf
Growth Factor In Stem Cell May Spur Recovery From MS
http://www.medicalnewstoday.com/releases/245660.php
NHFW Research Articiles
http://www.nhfw.info/multiple-sclerosis.html
---