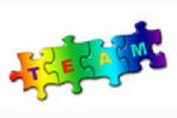 Monthly
MS INVINCIBLES MONTHLY SUPPORT GROUP MEETINGS
Second Thursday of each month

from 2:30 pm to 4:30 pm
*Please be on time for we have scheduled speakers
Monthly Group Meeting
Second Thursday of each Month
Location: Renown Health Hospital
1155 Mill Street to main entrance in Tahoe Tower. FREE Valet Parking available (tips optional)

Take elevator to first floor Sierra Tower
room #101 next to Mack Auditorium



Call to confirm attendance before meeting
No group meeting in Dec but...
Friday Dec 22 Xmas Party Sierra Tower first floor Mack Auditorium

2018 Group Meeting Schedule


2018 Coffee Klatch Gathering

April through September
we will begin our monthly group Coffee Klatch meetings
held the first Tuesday of each month from 1:00 to 3:00Coffee Klatch gatherings are for support group members only and run through (Apr-Sept)
upcoming dates:Meetings are held at The Continuum conference room.
3700 Grant Street #B entrance 775-829-4710

Our meetings are an open dialogue format and we can discuss topics for whatever is on the minds of our members.

You will receive a reminder call two days before the scheduled meeting. As soon as you know you're unable to attend, please call our group leader Chris Noellert 775-560-1215

If you are new to the group please let the group leader know you will attend two days prior to the meeting

.
Archived MS Invincibles Support Group Meeting Presentations



Jan 12, 2017

St Mary's Health & Fitness- Cathy Goodman
http://www.saintmarysfitness.com/
March 9 2017
Cognition & Memory-Sabrina Summers Align Therapy
---
***************************************************************************************************************************************

Nov 2016 Occupational Therapy Julia Bolduc-Continuum

**************************************************************************************************************************************************************



*******************************************************************************************************