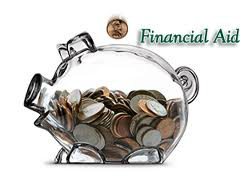 Financial Assistance Programs

If you need financial assistance to pay for your medicines
these are the links you need. Many of these programs can
help you if your household income is below $100,000
per year. In addition, realize the bottom line is MS drug
companies want you to choose to take their medications!
In this case, you have more negotiation power than think!

In addition some of these groups may also have co-pay
assistance programs they offer if you have insurance who
will only pay only pay 70% or 80%. Like most expensive
drugs, co-pays can still be expensive

*************************************************************************************************************************************************


---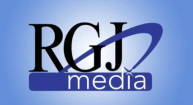 ---
Reno Gazette Journal Media article:
Patient assistance programs help people afford their medicines
Everyone has some life challenge their dealing with. That's just the way life works. My "something" is
multiple sclerosis,commonly known as MS. I was diagnosed with MS nine years ago at the age of 40. It was a devastating diagnosis, but I wasn't about to let it keep me from doing the many things I love to do. That being said, it was difficult to find one resource that provided all the information I needed in one place. In my quest for knowledge, I spent hundreds of hours reading everything I could on the subject – from how to manage my day-to-day life to how to afford my medications. It took me far too long to discover that there are many resources out there that help offset some of the costs of the medications that are so critical to those, like myself, who need them to stop their MSfrom progressively getting worse. With diseases like MS, it's critical for those on medication to take their medications every single month. Missing a month ofmedication can mean the onset of an added irreversible symptom. (With MS, everyone is affected differently. For some that new "symptom" could mean blurry vision, while for others it could mean difficulty walking or other cognitive problems.) In times like these, resources that help offset the costs of medications can be the difference-maker between someone being able to afford their medication for the month or not
.
Some such options are co-pay cards, which are provided by pharmaceutical companies to offset the cost of one of t

heir specific

medications. These cards are offered directly from the

pharmaceutical companies directly to

he consumers.
Another option in Nevada is the Nevada Drug Card, found at
www.nevadadrugcard.com
, which was established in 2008 to help people afford their medications. The reduced cost prescription assistance program provides users with savings of up to 75 percent off their prescriptions. According to its website, it is accepted at 56,000 pharmacies throughout the country. Another program that was established to help patients gain access to the medications they need is NeedyMeds.org, a
national 501(c)(3) non-profit organization. Users can search for their medication (name brand or generic) on
the site; based on the medication requested, the website will offer recommendations for suitable patient
(financial) assistance programs. It's this type of information I didn't know about when I was initially diagnosed with MS. Even
physicians won't alwaysmention it, sometimes because they simply aren't aware of all the patient assistance programs that are offered.It's for this reason and others that I founded the MSInvincibles this past fall – to help others live their best lives with MS. We meet here in Reno Nevada on the (third) Thursday of each month and provide informative speakers, new
research and resources such as the above, and more for those with MS. Some view diagnoses such as MS as a death sentence, but itdoesn't have to be that way. A problem-free life is promised to no one. But it is how you handle the problems you're giventhat will determine the life you live.
Chris Noellert is the founder of the MSInvincibles, a support group that provides useful opportunities and valuable resources that enable our members

to manage their best life with MS. Christine can be reached a

chris.noellert@gmail.comFinancial Assistance Programs
(Also see Disease Modifying Drugs category page)

Acorda Ampyra


APAP

1-866-758-7072

http://www.acorda.com/Patients/AssistancePrograms.aspx?mname=menu_Patients&sub=2
Biogen Active Access Program
http://www.seniormag.com/free-medication/biogen-avonex.htm
http://www.biogenidec.com/activeaccess_program.aspx?ID=9510
http://www.facebook.com/PatientAssistance

Brand Direct Health
866-331-6440
http://branddirecthealth.com/contact-us.html
Centric Health

866-849-4481
Simple savings drug card
http://www.centrichealthresources.com
Diplomat Pharmacy

http://www.diplomatpharmacy.com

Needymeds.org

http://www.needymeds.org
Nevada Senior RX State Pharmacy

866-303-6323
https://q1medicare.com/PartD-SPAPNevada-SeniorRx-DisabilityRx.php


Nevada Drug Card
888-826-8636
http://www.nevadadrugcard.com
NORD
800-634-7207
http://www.rarediseases.org/patients-and-families/patient-assistance
PPA
(partnership for prescription assistance)
http://www.pparx.org