Discussion Group Comments & Questions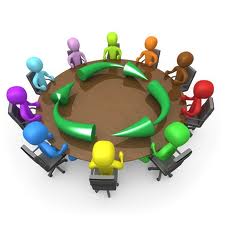 Do you have MS questions you want answered?

You might find the answer you are looking for right here in this section.

This section provides valuable Q & A discussion topics from various MS communities.

Also if you want to participate in any of these chat groups a link for each community is there for you to begin the sign up process!



**********************************************************************************************************************************
---
---

---

MSF News
12.2.15

Study shows cortical lesion, disability links
A recent study offers evidence that cortical lesions are linked to cognitive and physical disability in multiple sclerosis. The results also show that leukocortical and subpial lesion subtypes have differing clinical relevance.

Researchers, led by Daniel M. Harrison of the Department of Neurology, School of Medicine, University of Maryland, in Baltimore, wanted to evaluate the clinical relevance of measures of cortical lesions burden derived from high-field MRI in MS. They compared 36 individuals with MS (30 relapsing-remitting, six secondary or primary progressive) and 15 healthy individuals serving as controls using an MRI. They measured physical disability with the Expanded Disability Status Scale, and cognitive disability with the Minimal Assessment of Cognitive Function in MS battery.

They found leukocortical lesion volume was linked with white matter lesion volume. While, subpial lesion volume inversely correlated with cortical volume. Total cortical lesions count and volume were significantly increased in participants with cognitive impairment and EDSS scores of 5.0 or more vs those without cognitive impairment and scores less than 5.0. The cortical lesion volume was linked to EDSS scores more strongly than did white matter lesion volume. Leukocortical lesions had the greatest effect on cognition.





---
---

---

---


---

MSWorld Express Message Board

Latest From The Message Boards as of April 12 2016
14 CELEBRITIES LIVING WITH MS
Tuesday, December 1, 2015 4:20 PM
I noticed the article today while reading MSN. One of the celebrities listed was of course, Jack Osbourne. They gave a little write up on all the celebrities they listed and they noted on Jack's write up that 2 months after his DX he took to...
Popping and numbness in my hand

---