Well Being Practices

---


Mind, Body, Spirit

---
*******************************************************************************************************************

Coping skills and life lessons that keep people with MS going strong:
"Don't sweat the small stuff. You're going to move on." —Jeanne Long, 85
"I've become more selective about what I do, where I go and who I'm with, because I don't have enough energy or strength to do everything. I can't do two things in one day because I get too exhausted. Each day, I have to prioritize. But that means that what I choose to do is very valuable to me. I appreciate my priorities more." —Rosemary Conte, 74
"Were I to dig down into the sack of coping mechanisms that I've tried to employ over the years, I think that coming to the realization that control is an illusion has served me best. The only things over which I truly have any control are my reactions and my responses. I respond more thoughtfully, I react less harshly, and I assuredly laugh at myself more heartily than ever in my life." —Trevis Gleason, 49
"I try to find the silver lining in every difficult situation. I learned how to practice mindfulness by being grateful for the blessings in my life instead of dwelling on what's negative. I try to meditate during times of stress. And I surround myself with what makes me happy—an old movie or a classic TV show; a walk in nature; or spending time with my family, my friends or my cats. Find what makes you feel good and surround yourself with it." —Cathy Chester, 56
"I tell myself that I'm not any different. I still have the same relationships with people, and I still do many things I want to do—I just have to think about ways to make it easier. Like I use hiking poles to walk and I wear a utility belt with ice packs to stay cool. Ask yourself: How can you make your life better today?"
— Anna Pearl, 53
Bladder and bowel changes.
"This is a normal part of aging, especially for women who've had children," Dr. Ploughman says. "Their muscles are weaker, and they can get leakage," like losing a few drops when sneezing or laughing. But bladder issues also affect 75 to 90 percent of people with MS.
It happens when MS lesions block or delay transmission of signals along the central nervous system that control the bladder and urinary sphincters. The result may be an overactive bladder that can't hold the normal amount of urine, or a bladder that doesn't empty completely, causing symptoms such as urge incontinence, frequent nighttime urination, hesitancy in starting urination and frequent bladder infections. It's important to see a doctor to determine if the problem is a weak pelvic floor (from aging, childbearing or both), or if it's neurological. Many bladder and bowel symptoms can be treated with interventions such as lifestyle modifications (for example, changes to diet and fluid intake and physical activity), pelvic floor physical therapy or medication as needed.
http://www.momentummagazineonline.com/aging-with-ms/
-
Read More more at:

http://www.momentummagazineonline.com/aging-with-ms/
http://www.momentummagazineonline.com/aging-with-ms/#sthash.i0PeQQNs.dpuf

Brain Health







Sabrina Summers

PT, DPT, IMTC
123 Mt. Rose St.
Reno NV 89509

P-775-324-0900 F-775-324-0496
shakti98@aol.com
---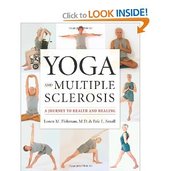 ---

---
---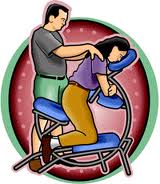 ---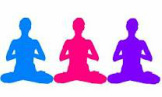 ---