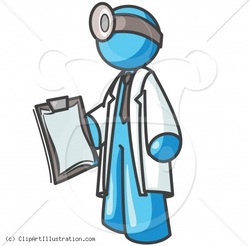 Washoe County Neurologists
Finding a Neurologist that's right for you is one of the most critical next
steps decisions you need to make. Your Neurologist will be a key player on your MS treatment team. They need to be

someone who not only thoroughly understands the disease but also understands

you! A Neurologist who you can trust will give you all the necessary information you need to set your mind at ease and provide clear cut answers for you to make informed decision about your MS treatments.



---

*************************************************************************************************************


Washoe County Neurologists
Aberasturi, Suzanne PHD
2450 Vassar St Ste 3-A
Reno, NV 89502
Phone: (775) 284-5851
Fax: (775) 284-5852
Ania, Rolando MD
Renown Medical Group Neurology
75 Pringle Way Ste 401
Reno, NV 89502
Phone: (775) 982-5000
Fax: (775) 982-2973
Dr. Malcolm D. Bacchus, MD
Reno Neurological Associates
Phone (775) 824-8100
Fax: (775) 824-8111
http://www.healthgrades.com/physician/dr-malcolm-bacchus-yp4pd
Dr. G.K. Bigley, MD
Reno Neurology Physicians
75 Pringle Way # 910
Reno, NV 89502
Phone: (775) 324-2234
Fax: (775) 324-6015
(775) 324-2234
http://www.healthgrades.com/physician/dr-g-bigley-yh6m8
Dr. Melissa Pulver-Bloch, MD
Med Asst. Rebecca
Renown Health-Advanced Medicine Neurology
75 Pringle Way Ste 401
Reno, NV 89502
Phone (775)-982-2979
Fax: (775) 982-2973
http://www.healthgrades.com/physician/dr-melissa-bloch-2tk78
Brink, Justine D DO
Renown Medical Group Neurology
S
75 Pringle Way Ste 401
Reno, NV 89502
Phone: (775) 982-5000
Fax: (775) 982-2973
Brown, Wendy E MD
Renown Medical Group Neurology
p
75 Pringle Way Ste 401
Reno, NV 89502
Phone: (775) 982-5000
Fax: (775) 982-2973
Butrum, Matthew W MD
Renown Medical Group Neurology
75 Pringle Way Ste 401
Reno, NV 89502
Phone: (775) 982-5000
Fax: (775) 982-2973
Cheung, Tyler MD
Renown Medical Group Neurology
75 Pringle Way Ste 401
Reno, NV 89502
Phone: (775) 982-5000
Fax: (775) 982-2973
Gardner, Rachael E APRN
Renown Medical Group Neurology
75 Pringle Way Ste 401
Reno, NV 89502
Phone: (775) 982-5000
Fax: (775) 982-2973
Dr. Aaron C Heide
St. Mary's Center for Neurovascular Care
645 N. Arlington Avenue , Suite 655
774-770-6465
https://www.google.com/search?q=Dr+Heidi+Neurologist+reno&ie=utf-8&oe=utf-8#q=Dr+Heidi+Neurologist+reno&rflfq=1&rlha=0&tbm=lcl&rlfi=hd:;si:13470643299421940607
Hershewe, Gerard L DO
1500 E 2nd St
Reno, NV 89502Washoe
Phone: (775) 327-8125
Knobler, Stacey B MD
3596 Baker LN
Reno, NV 89509
Phone: (775) 825-8217
Fax: (775) 322-9055
Dr. John Lagios, MD
Carson City
(775) 885-9400
http://www.healthgrades.com/physician/dr-john-logios-3c3jc
Lawrence, Angelene M MD
Dr. Timothy Louie, MD
Reno
St. Mary's Neurology
(775) 770-6465
http://www.healthgrades.com/physician/dr-timothy-louie-x3w6k
Reno
Renown Advanced Neuroscience
(775) 982-2970
http://doctor.webmd.com/doctor/jorge-lopez-md-2400eb93-8f63-4bc5-868b-e208c8eb1970-overview
Dr. William B. McHugh, MD
Renown Medical Group Neurology
75 Pringle Way Ste 401
Reno
Phone: (775) 982-5000
Fax: (775) 982-2973
http://www.healthgrades.com/physician/dr-william-mchugh-xt7m9
Dr. Nidhi Mehta, MD
Reno
Veterens Administration
(775) 786-7200
http://www.healthgrades.com/physician/dr-nidhi-mehta-xcp75
Minazad, Yafa DO
Renown Medical Group Neurology
75 Pringle Way Ste 401
Reno
Phone: (775) 982-5000
Fax: (775) 982-2973
Nguyen, Colin H MD
Renown Medical Group Neurology
75 Pringle Way Ste 401
Reno
Phone: (775) 982-5000
Fax: (775) 982-2973
Dr. Usha Kiran Nuthi, MD
Sparks
Northern Nevada Medical


(775) 356-4888
http://www.nnmg.com/services-and-staff/neurology
Ohanian, Arbi G MD
Renown Medical Group Neurology
75 Pringle Way Ste 401
Reno
Phone: (775) 982-5000
Fax: (775) 982-2973
https://www.google.com/search?q=Dr+Nuthi+Sparks+NV&ie=utf-8&oe=utf-8
Dr. Peacock MD
Medschool Associates - North
1500 E 2nd St #302
Reno, NV 89502
Phone: (775) 784-7500
Fax: (775) 327-5172
Dr. Stephanie Smith


Reno
Renewed Health & Wellness
Phone (775) 853-7669
Dr. Yen Yi Peng MD
Renown Medical Group Neurology
75 Pringle Way Ste 401
Reno
Phone: (775) 982-5000
Fax: (775) 982-2973
https://www.renown.org/find/physician/067231/
Dr. Charles Quaglieri, MD
Reno Neurological Associates
Phone (775) 824-8100
Fax: (775) 824-8111
http://www.healthgrades.com/physician/dr-frank-quaglieri-yrqqj
Rodriguez, Gerardo D MD
1190 Ryland St
Reno, NV 89502
Phone: (775) 322-7272
Fax: (775) 322-4789
Dr. John Rothroch, MD
Renown Medical Group Neurology
75 Pringle Way Ste 401
Reno
Phone: (775) 982-5000
Fax: (775) 982-2973
https://www.google.com/search?q=Dr+Rothroch+Reno&ie=utf-8&oe=utf-8
Smith, Peggie PA-C
Renown Medical Group Neurology
75 Pringle Way Ste 401
Reno
Phone: (775) 982-5000
Fax: (775) 982-2973
Dr. Jonathan Spivich, MD
Renown Medical Group Neurology
75 Pringle Way Ste 401
Reno
Phone: (775) 982-5000
Fax: (775) 982-2973
http://www.healthgrades.com/physician/dr-jonathan-spivack-2c39w
Dr Barbara Swartz
Renown Medical Group Neurology
75 Pringle Way Ste 401
Reno
Phone: (775) 982-5000
Fax: (775) 982-2973
http://doctor.webmd.com/doctor/barbara-swartz-md-2107f798-5837-434d-b68a-2d42f81ab965-overview

Dr Arlyn Valencia, MD
Reno
(775) 784-7500
http://www.healthgrades.com/physician/dr-arlyn-valencia-3c38k
MS Neurology Specialists
Dr Jack Burks, Clinical Professor, Department of Neurology
(775) 826-4171
World Wide Speaker
www.@jackburks.com
Dr. Timothy West-Cleveland Clinic
Cleveland Clinic
(702) 483-6000
Las Vegas
http://my.clevelandclinic.org/staff_directory/staff_display.aspx?doctorid=16495
Neurology Psychologist
Beth Naylor
(775) 823-9660


Reno
Dr. Mindy C. Schwartz
(775) 322-9000
Reno
http://www.thedoctorsdb.com/doctor/profile/NV-Reno-345916
Cognitive Evaluation

Ted Young PHD
3732 Lakeside Dr Ste 200
Reno, NV 89509
Phone: (775) 826-1244
Fax: (775) 827-4799
http://nv-reno.doctors.at/dr/ted-young-drtedwyoungphd