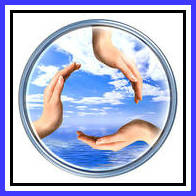 Local MS Services


There are many valuable MS services available to you. Take
advantage of these services that will provide relief and support for you
to manage your best life with MS. There are proven results with these
types of resources and what they can do for you. Taking full advantage
of what is offered for you!
---
*****************************************************************************************
The Continuum
3700 Grant Ave #A
Reno, NV 89509
775-829-4700
http://continuumreno.com/contactus1/
"Free From Falls Class" sponsered by the MS SocietyCourse description
+Fall Awareness, What Causes Falls in People with MS
+When Fears Fall Away
+Optimizing Mobility
+Managing Energy
+Staying Safe at Home, Home Modification
+Staying Safe in the Community
+Recovering Safely if you Fall
+Putting It All Together
MOD SQUAD- In Home Safety Modifications
Jerry Cruitt
775-829-4700
Back in Motion Physical TherapyRhonda Fiorillo
Provider,
physical therapy
, wellness, holistic healing, and manual
physical
...
10789 Double R Blvd #100
Reno, NV 89521
(775) 746-2206
rhonda@backinmotion.net
The Nerve Whisperer
Sabrina Summers
-What I offer...
Grey Matters Presentation
775-324-0900
Renown Outpatient Therapy
10101 Double R Blvd
Reno, NV 89521
775-982-7210
http://www.renown.org/therapy
Outpatient Rehabilitation offers the full range of Physical, Occupational and Speech Therapy Services. We also specialize in:
Wheelchair evaluations for improved seating and positioning
Functional capacity evaluations
Electrical stimulation for swallowing dysfunction
Hand therapy
Women and Men's Health
Ortho rehab
Life Coaching for Multiple Sclerosis
Beverly Marshall
PO Box 5643
Reno, NV 89513
775-219-9782
support@beverlymarshall.com

Spiritual Healer
Sharon Goch
775-453-3403Taichi
Instructor
Mary Ann Jones
857-1419
303-6145
paintjoy@gmail.com
C*A*R*E Chest
of Northern Nevada
Non-profit agency serving individuals
in need by providing medical resources, free of charge.
Medications
Durable Medical


Medical Services
7910 N Virginia St
Reno
, NV 89506
775-829-CARE (2273)
Toll Free 866-206-5242. Fax 775-829-8745
https://www.facebook.com/carechest
Medtech Services Inc.
local independent provider of
durable medical equipment
in
Reno
and
Northern Nevada
since 1988. At
Medtech Services
we are
mobility equipment specialists
, including
motorized wheelchairs
,
power operated vehicles
,
manual wheelchairs
,
bathroom safety products
,
hospital beds
,
wheelchair vans
,
wheelchair lifts
,
seating and positioning products
,
hand controls
, and other
automotive adaptive equipment
.
Contact: Shannon


775-826-2022




1-800-633-8324
http://www.medtech-services.com/
Remsa Emergency Services
REMSA has become an integral part of the Health Care community, not just an ambulance/helicopter service. One of the major reasons for REMSA's success is that, over the past 24 years, we have been flexible and adaptive to the changing health care environment. Our emergency medical system (EMS) is constantly undergoing fine-tuning and review. High quality equipment, continuing education, certified Emergency Medical Dispatchers and national recognition make REMSA one of the best-known EMS systems in the nation.
775-858-5700
http://www.remsa-cf.com/
RTC-Regional Transportation Commission of Washoe County
RTC is continually improving our services and introducing new transit programs to benefit the community.
Group Pass Program for visitors
FREE WiFi on board
Coordinated Human Services Public Transit Plan
Safe Place Program775-348-RIDE (348-7433), TTY 1-800-326-6868
http://www.rtcwashoe.com/
http://www.rtcwashoe.com/public-transportation-88