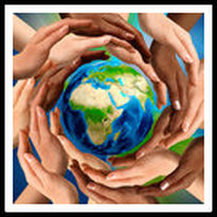 MS Community Resources
In this section you'll find valuable resource links to various groups and service providers. Their programs are specifically designed for MS patients like you. From social MS networking, MS pier groups, Chat Rooms, Social Networks that will keep you connected to the worldwide MS community.
******************************************************************************************************
*MS Support Groups
Reno, Sparks
MS Invincibles 40 and over-
Reno
Group Leader: Chris Noellert 560-1215
2nd Thursday each month 2:30-4:30
Renown Health Hospital
1155 Mill Street
Rose View Tower #Rose View Conference Room 3rd floor
f
ree valet parking available –tip optional
http://www.msinvincibles.org
http://www.facebook.com/pages/msinvincibles
Young People Living With MS Under 40-Reno
Group Leader: Dana Sereni 843-0784
3rd Wednesday of the month 5:30 – 6:30
Swill Coffee House
3366 Lakeside Ct.
MS Rockettes- Sparks
Group Leader
Mary 772-3404
2nd Tuesday of each month 10:00-12:00
Center for Independent Living


999 Pyramid Way
Caregiver Support Group Reno
Group Leader Fred
Ranney

513-703-3306
2nd Thursday of the month 6:00-8:00
The Village at Iron Blossom Fitness
Conference Room
695 E. Patriot Blvd
---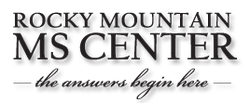 The Rocky Mountain Multiple Sclerosis Center is a patient- and family-centered nonprofit organization that provides a comprehensive and integrated wellness approach to MS and related diseases, life-changing support services, and cutting-edge research.
MS ID Card
The Rocky Mountain Multiple Sclerosis Center offers MS ID cards as a service to those who live with multiple sclerosis. The card lists vital information on one side and common MS symptoms on the back.
Open PDF Name Tag form below
PDF
---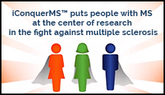 ---

The ACP Repository
is an open-access resource of blood-derived samples and data from over 3200 subjects for the study of MS and other conditions.
Interview with
Robert McBurney CEO of the Accelerated Cure Project

https://www.youtube.com/watch?v=jubXDTWIUBM&list=PLWVq_YaRWZvG-yhZmoMzWFa4U3s2p3o1V&index=2
ACP Repository One of ACP's goals is to remove the bottlenecks that slow research into better understanding the causes and mechanisms of MS and related disorders. One area of focus includes providing researchers with the high-quality and well-annotated biospecimens they need to conduct their research, and then encouraging them to share those relevant study findings with the rest of the MS research community.
---

---

---



Caregivers for MS Patients

We Are Here to Help YOU!!!


Vista Angels
800 365-4189

Consumers Direct Home Care
786-4999

Home "n" Stead
337-5333

Comfort Keepers
770-2000


---






What is Northern Nevada Disability Access??
NNVDA is resource directory/referral networkl
It
connects individuals with
disabilities/health conditions within Northern Nevada.
WE LOVE OUR COMMUNITY!!
The NNVDA website is a
free
resource directory is intended for:
Persons with disabilities or health-related issues (diabetes, cancer, pulmonary/respiratory, heart issues, etc).
Parents with special needs children and young adults
Caretakers, advocates, friends, families, service providers.
https://mail.google.com/mail/u/0/#inbox/158be6449d630fa7
---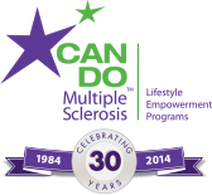 ---